This machine use high standard of pure soft rubber wheel imitation of hand movements, peanuts red skin is very easy to fall off, and easy operation, high yield, peeling rate above 98%, broken valve less than 5%.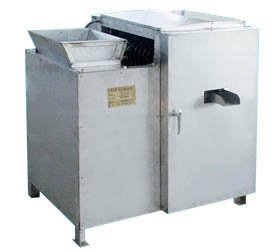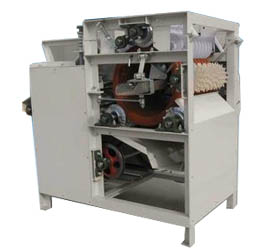 Peanut Wet Peeling Machine also may use in to escape the big almond, broad bean's cover. Presently passes through the improvement, after the replacement partial components, may escape the small almond the cover

KMGT-8
KMGT-11

Power:0.75kw ;Voltage:380V
Peeling Rate:96%
Broken Rate: 6%
Size:1100*660*1050
Production Capacity:150-160kg/h

Power:0.75kwX2
Peeling Rate:96%
Broken Rate: 6%
Dimensions: 1100*760*1050mm
Production Capacity:200-220kg/h

Feature for peanut wet peeling machine
1. Reasonable design, simple and stable operation.
2. Durable, high peeling rate and integrity of 98%.
3. High automation, complete from feeding to packing in one time.
4. Hygienic peeling, clean peanut kernels.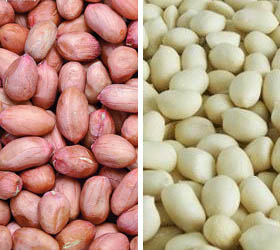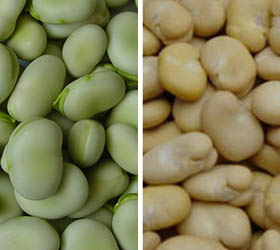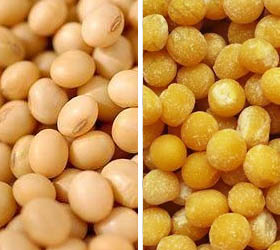 Working Principle:
The raw materials will soak into the hopper,and then the raw material goes into the rotating tire which is fixed by three power roller, through the role of the lead article, the feed wheel, the blade from the tool carrier take off the outside skin, and then the round material will press dehulling meters, ren, beans into a hopper and discharge from the hopper,outside skin releases by rejection paper round.