Peanut roaster production line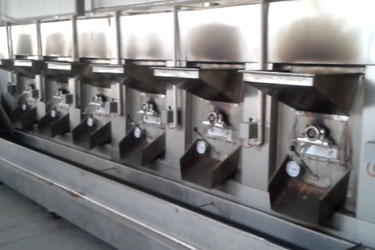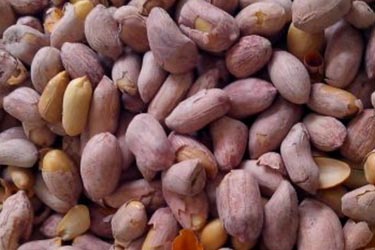 Peanut roaster line is suitable for roasting nuts such us peanut, sunflower seeds, pistachio nuts, hazelnut, almond. It can be heated by natural gas and liquefied gas. It combined the function of roasting with cooling. The roasting time, speed and temperature can be controlled and adjusted. It also has the characteristics of failure warning, uniform roasting, high capacity, pollution-free, no damage, flame heating and good taste. The equipment size could be designed as the material and technical process.
Sunflower seeds roasting production line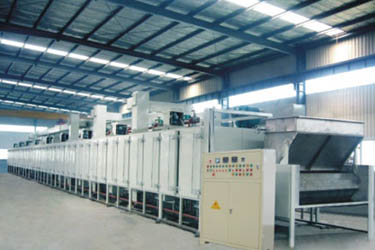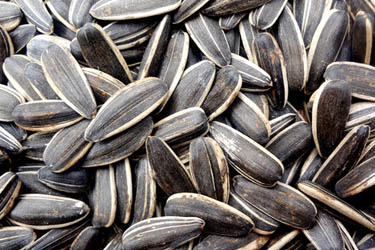 The production line can be used for roasting peanuts, melon seeds and granular nuts with the steam and thermal oil heating mode. It combines roasting and cooling with the features of adjustable speed, uniform roasting, high output, low energy consumption, no pollution, etc.
Pumpkin seeds microwave roasting production line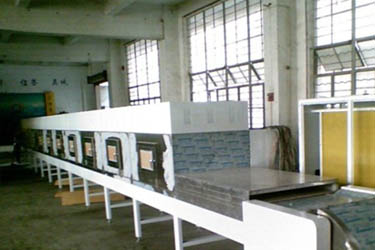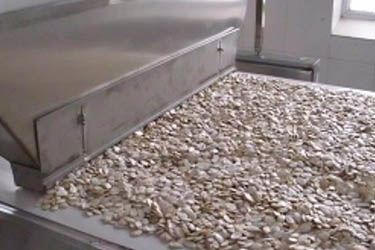 Under the direct effect of microwave electromagnetic field, pumpkin seeds can be heated uniformly without heat conduction. The process of pumpkin seeds roasting is clean, efficiency and with good expanding effect. Meanwhile, it has bactericidal effect under the dual role of microwave thermal effect and non-thermal effect. Compared with the traditional process, the production environment of pumpkin seeds microwave roasting production line is better without thermal inertia. The roasted product is crisp and refreshing with rich fragrance, high expanding rate, natural color and less loss of nutrients.
Suitable for roasting and ripening large quantities of nuts, such as walnuts, chestnuts, walnut kernels, sunflower seeds, watermelon seeds, pumpkin seeds, melon seeds without shells, peanuts, hazelnuts, torreya grandis, etc.
Salty peanut roasting production line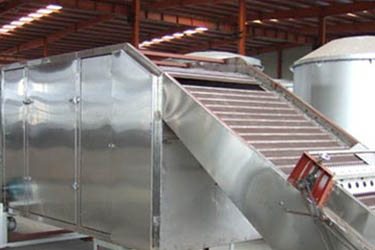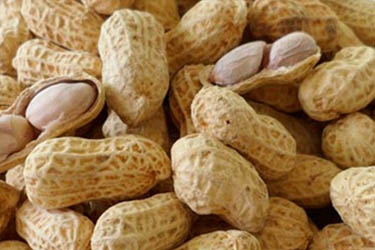 This machine is composed of hot blast stove, air supply device, speed variator and drying box. It is mainly used for the primary drying of salted dried peanuts. The machine takes the air as drying medium and achieve the purpose of drying according to the principle of heat exchange with characteristics of flow operation, electromagnetic speed control, temperature adjustable, high yield and no pollution. It is suitable for large-scale continuous production.
Main Feature of Our Production Line
1. Special Design For making peanut juice from peanut
2. Flexible configuration to make this line according to different requirements of end products.
3. According to different investment and product structure preferred, clients can require average, middle or high level processing equipment.
4. Whole line with feature as high level automatically, easy operation, safe and low cost.
5. Whole line adopts sanitary design, can clean thoroughly, with high level sanitation.

KMEC is the earliest manufactures to develop, design and produce the peanut machine equipment in China with many years production experience, first class production equipment and standard finished products. Welcome to consult and purchase our products.