In recent years, the pace of agricultural machinery research and development innovation are increasing in Shandong province and achieves notable results. A large number of scientific and technological achievements spring up. "Key technology and equipment of mechanization of peanut sowing and harvesting" project is one of the representative.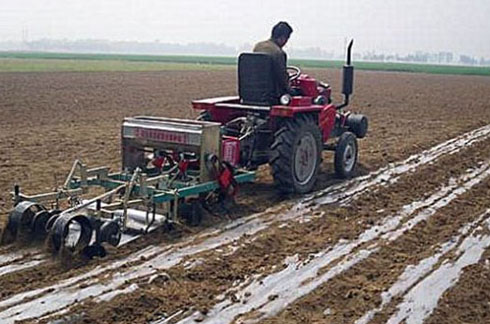 The project aims at the bottleneck of peanut sowing and harvesting mechanization technology. Through the joint effort of participant organization and agricultural requirements of China's peanut main producing areas, the self weight seeding based on the physics properties of peanuts and cut squeeze ground breaking suitable for vertical growth of peanuts and pull break picking and harvesting machinery operation method are invented; the system taking single and double grain of peanut copying joint seedling protecting, precise sowing and dig - pull - shake combination picking and harvesting as core technology are created and 11 peanut sowing and harvesting mechanization key technology are initiated. At the same time, the project develops 11 kinds of peanut combine seeder to adapt to different planting requirements and creates 10 kinds of peanut stage harvester adapted to different harvesting requirements and different soil characteristics and 8 kinds of peanut combine harvester, puts forward the solution for the mechanization of peanut production in China and its supporting tools. The first peanut mechanized production information inquiry system is constructed and forms the agriculture light simplification practical technology popularized, promulgated and implemented by the ministry of agriculture - "production technical guidance opinion of peanut mechanization". The overall technology of the project has reached the international advanced level and the core technology has reached the international leading level.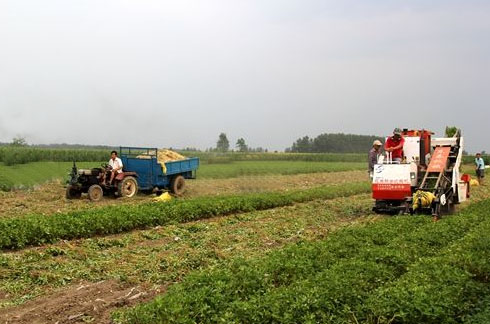 The popularization and application of technological achievements in 15 provinces (cities and districts) has produced great economic and social benefits, which has played a significant technical support role in promoting the development of peanut industry in China. The project breaks through the key technology bottleneck of peanut mechanization sowing and harvesting, promotes the collaborative innovation of whole industry chain of peanut, speeds up the industrialization and standardization of peanut machinery and equipment, improves the comprehensive competitiveness of agricultural machinery industry and peanut industry, enhances the science and technology supporting capacity of peanut industry in China and makes an important contribution to realize the fully mechanized peanut production and income increasing of farmers.