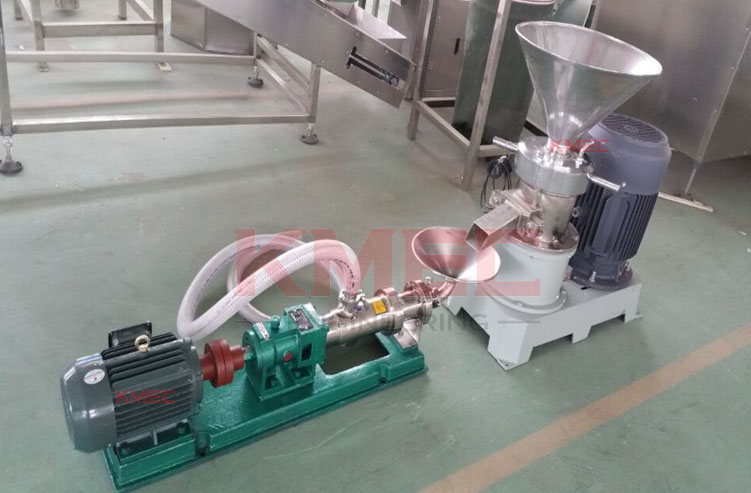 The client from Burkina Faso purchased one set of peanut butter machine (model 130), the peanut peeling machine (GT-4), the conveyer belt and packing machine from our company on March 7, 2017.

The peanut butter machine produced by our company has compact structure, stable working, low noise and easy to clean and maintain. It can be used to grind peanuts, almonds, sesame, cashew nuts, beans, pea, chili, garlic, ginger and other materials into paste and butter. Due to its wide application, the machine is suitable to be used in restaurants, supermarkets, home, small processing plants, factories, etc.

We also provide the wet type and dry type peanut peeling machine with high peeling rate, high whole kernel rate, no pollution and low power consumption. It can be used to remove the skin of peanuts, soybeans, almonds easily and gently without damaging the kernels. Peels and kernels can be separated simultaneously after peeling. Thus, the peanut peeling machine is really high-efficient and easy to operate.

As professional peanut machinery manufacturer, we provide all kinds of peanut processing equipment for users to choose from. We can also customize the peanut machinery according to your special requirements. Contact us to start your peanut processing career.