To better promote the peanut production engineering technical exchanges and cooperation of China and the United States, the opening ceremony of Sino-US peanut production engineering technical forum and joint laboratory was successfully held by Nanjing agricultural mechanization institute, Ministry of Agriculture on November 4, 2017.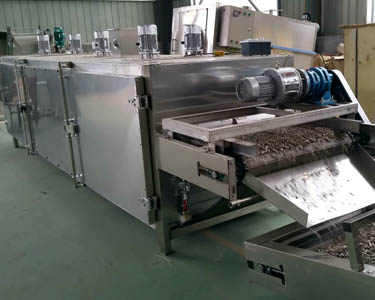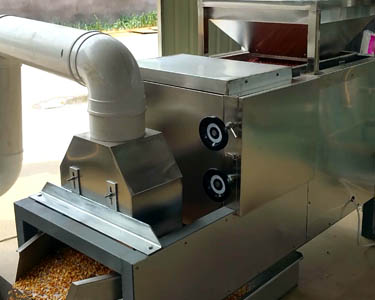 The Sino-US peanut production engineering technical forum was presided over by Zhi-Chao Hu, secretary of the party committee of Nanjing agricultural mechanization institute. The academician, Xin-You Zhang gave a lecture themed "peanut breeding research progress in China", in which the status and research progress of peanut breeding in China were described in detail. Christopher Butts, the institute director of peanut research institute of USDA made a report titled "Peanuts - Farm Gate to Loading Dock", which expounded the peanut harvesting and processing technology and equipment combined with the actual production. The secretary of the party committee of Nanjing agricultural mechanization institute, Zhi-Chao Hu made a report titled "Development thinking on mechanization of peanut production technology". The report combined the technology breakthrough of Nanjing agricultural mechanization institute in peanut production mechanization and investigated the present situation, restricting factors and development of domestic peanut production technology and equipment. U.S. experts Charles Chen, Timothy McDonald, William Daniels and Ji-Jun Wang, the researcher of NATESC, Shu-Dong Zhou, professor of industrial economy post of peanut industrial technology system, Huan-Xiong xie, the researcher of post-harvest processing mechanization post and Li-Feng Liu, head of Baoding comprehensive experimental station attended the meeting and expounded the peanut molecular genetic breeding and mechanization of agriculture and forestry research of Auburn University, Auburn university international cooperation projects, and development thinking of peanut industry in China, general situation of industrial development, post-harvest processing technology and equipment and research progress of peanut agricultural machinery and agronomic integration respectively combining their own working situation, and carried on the discussion and communication with the attending experts at home and abroad.
In the developed countries, there are few peanut scale cultivation except the United States. The peanut production mechanization technology is relatively mature in America and the peanut planting system and mechanization production system are highly integrated. The tillage and soil preparation, planting, plant protection, harvesting, drying, shelling, cleaning and grading have realized mechanization. But due to the apparent differences in planting scale, planting agriculture, harvesting pattern, climatic condition and variety characteristics with our country, the mechanization technology and equipment are difficult to fit China's national conditions that the development of peanut mechanization still need to rely on the breakthrough innovation of domestic scientific research workers.
The holding of this forum and the successful building of the joint laboratory provide a good communication platform for peanut scientific and technical personnel of China and the United States people and further expand the influence of the research. It is of great significance to further promote bilateral peanut research complementary advantages, mutual benefit and win-win results and promote healthy and rapid development of bilateral peanut industry.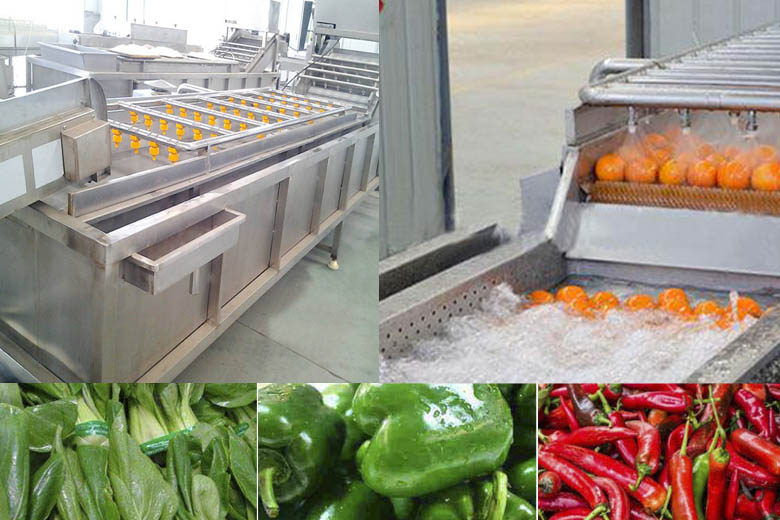 Attendees first in Zhengyang square field visit Zhengyang agricultural machinery display, the main equipment includes peanut seeding, field management, harvesting, postpartum processing, etc., which is the whole process of peanut production mechanization of China's high level of typical machinery. At the same time, also visited the Flower Food industrial Park, Zhengyang Peanut Machinery Industrial Park, Zhengyang June Lok Bao Dairy Co., Ltd., and to Xiang Aunt Wang Tong Village field observation. After the observation, the attendees in the Zhengyang County Peanut Food City Project department carried out on-site exchanges.