Malawi client ordered peanut roasting machine and peanut butter machine from our company On May 5, 2016, the Malawi client visited our company and ordered our model DHL-2 peanut roasting machine, model 130 peanut butter machine, small three level sieving machine and accessories from our company. Before the arrival of client, materials used for commissioning were prepared in advance. After visiting the factory, the client started commissioning under the guidance of our engineers. During the commissioning, the usage of peanut roasting machine and peanut butter machine and matters needing attention in the production were introduced to the client in detail. At the end of commissioning, the client showed her satisfaction about the commissioning effect. She said that it was totally beyond the expectations of her. Later, she order some other supporting equipment.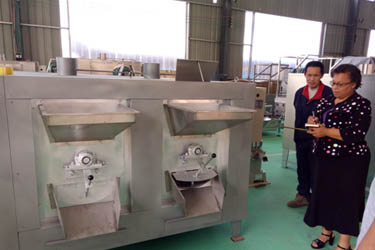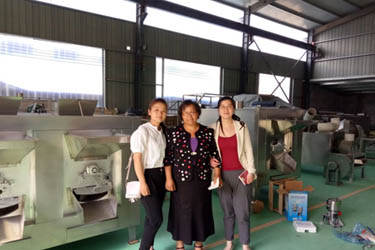 Peanut roasting machine produced by our company has simple structure, power and time saving. The cost of processing is lowered greatly with stable roasting performance. The peanut roasting machine for sale is suitable for processing all kinds of dried seeds and nuts, such as chestnuts, peanuts, melon seeds, pine nuts, hazelnuts, almonds, rapeseeds, coffee beans, sesame and so on. And suitable for fixed sales like in large shopping malls, supermarkets, chain stores, residential areas, streets and other densely populated areas. It is an ideal choice for self-employment ventures with the features of small investment and high profit.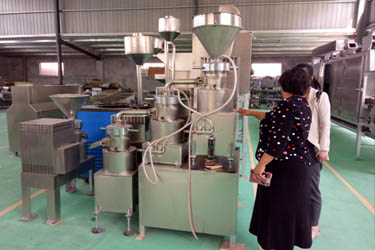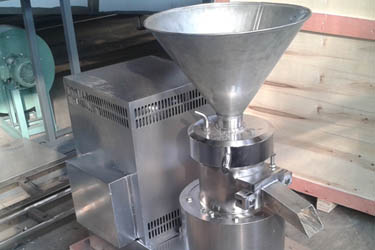 We also provides peanut butter machine with the features of high yield and working efficiency and small size for home and commercial use. Peanut butter produced by our peanut butter machine has rich nutrition and nice taste. It enjoys great popularity among people of all ages. The peanut butter machine is suitable for restaurant, supermarket, home, small processing plant and big factory for commercial use.
KMEC specializes in producing and designing peanut machinery with good quality and high output and has received great trust and praise from vast number of customers from home and abroad. If you want to know more about the peanut roasting machine and peanut butter machine, welcome to visit our company or contact us on the net.
----------------------------------------------------------------------------------------------------------------------------------------------------------
Client of Zimbabwe ordered four Model 130 peanut butter machines
The application of peanut roaster in the Fish skin peanut production line
Make your own peanut butter