Fish skin peanut is Chinese local specialty which has won fame both at home and abroad. Fish skin peanut is the replica of peanut, and it can be called fish skin peanut due to its skin of cake flour has mixed with fish glue from skin. The fish skin peanut has attractive flavor and rich nutrits; it is an ideal food for drinking tea and wine.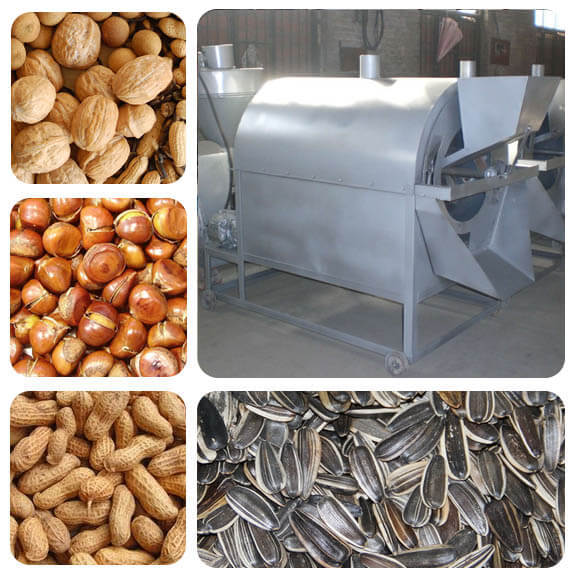 In the past, the fish skin peanut is produced by hand with low output. Due to the high requirement to the flavor, smell and color, it has high standards with the workers. Now, KMEC produce the production line of fish skin which has solved the above question.

The equipment needed by the fish skin peanut production line: mixing machine, coating machine, polished cooking pot and roaster. In addition, the conveyor and packing machine could be added if the investment is enough. Among that, the roaster plays an important role. The smelly flavor is showed from the roistering of peanut. If choosing a low quality roaster, the rate of finished products of peanut is low and the flavor is bad, which reduce the economic benefits of the clients. Our company has been engaged in the research and innovation of roaster mechanical equipment and other technical equipment, to provide food processing machinery with advanced technology and high quality. Our company has high place in the industry. Our company has advanced technology which always adopts the most advanced machinery equipment home and abroad. We broaden our market scope positively at the time of technology creation.

The electrical roaster are mainly used for peanut, almond, beans, coffee beans, sunshine flowers, kernels and nets for drying and roistering, which adopted the working principle of rotation rolling cage, heat transmit and heat radiation. The electrical tube is the heat resource with automatic temperature control, the finished products is pure in flavor, it has the features of safe, health and easy for operation. The roistering quality is up to the indicator of food hygiene quality.  

KMEC of Henan province is the professional manufacture of peanut machine, through many years experience accumulation, learning from the advanced technology and management experience home and abroad, is in a leading position in the scope of engineer technology. Our products are high quality without worries and reasonable price. Welcome to purchase our products.