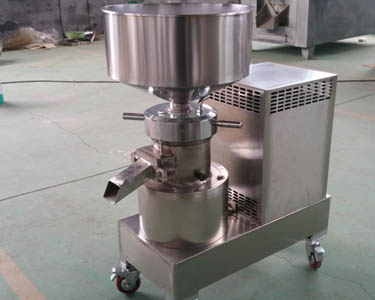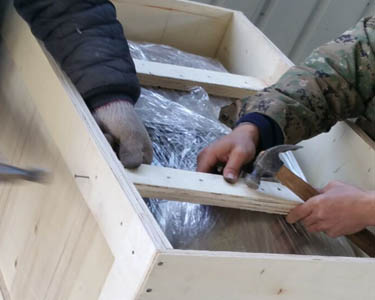 On January 26, 2017, the customer from India purchased one set of peanut butter machine (model 130) from our company. After putting the peanut butter making machine into production, the machine works well with high working efficiency, thus the customer is quite satisfied about the peanut butter machine.
Peanut butter making machine for sale can be used to grind peanuts, almonds, sesame, cashew nut, beans, pea, chili, garlic, ginger, etc. The materials are broken by cutting, grinding and high-frequency vibration of peanut butter machine. The whole machine body of peanut butter machine is made of stainless steel with the features of compact structure, stable working, low noise, rust-proof, easy to clean and maintain.
Peanut butter making machine produced by our company has the advantages of wide application and easy speed control. Motor of different types can be replaced to meet the processing demands of special materials.
KMEC is one of the top suppliers of peanut butter machine in domestic market and becoming more and more well known in the internet market. The high quality product and great service have always been a driving force behind the development of our company. If you are interested in our peanut butter making machine, contact us now to know more about this product!