Peanut butter is the tastiest super-food ever conceived, which is not only rich in vitamin A, vitamin E, protein and trace elements, but also contains a large number of single unsaturated fatty acids that can reduce body's cholesterol levels and the risk of heart disease. Now, with the help of peanut butter machine, you can effortlessly make your own at any time you like. A variety of nut butters can be whipped up fast and easily without mess and hassle. The peanut butter making machine is an ideal equipment for homemakers and peanut butter lovers.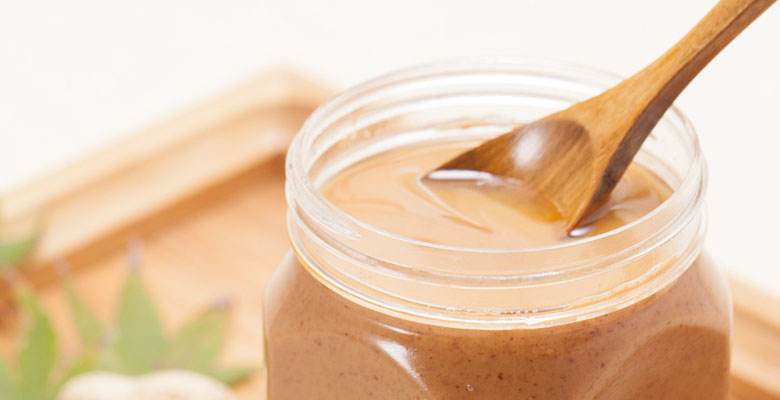 The making process of peanut butter with peanut butter machine is quite simple. You just need to pour the shelled and chopped peanuts into the bin and turn the switch on, then fresh peanut butter would come out of the peanut butter machine in a matter of seconds. No extra oils, sugars or other hidden additives, just your very own guilt-free spread to devour. In addition to making peanut butter, the peanut butter machine can also be used to process cashews, almonds, hazelnuts, macadamia nuts, sunflower seeds and so on.

The best thing for using the peanut butter machine is that you can add anything you like to eat into the peanut butter to make it more delicious. Since no preservative is added, the peanut butter produced by peanut butter making machine is healthier, nutritious and in good taste for the whole family.
Make Peanut Butter Ice Cream at Home
Peanut butter ice cream is favorable for most people especially in summer. However, making some peanut butter ice cream in winter is also an awesome idea, you will surprisingly find that the taste is quite different from that in summer. But one thing you need to bear in mind is to avoid excessive eating. In the following content, KMEC is going to teach you how to make the peanut butter ice cream at home, which will be easy and fun.

First of all, the custard sauce should be prepared. Add hot water into the peanut butter to dilute it and stir the peanut butter slowly until it is flowable. Then, add some rum into peanut butter. An eggbeater is used to mix the cream and sugar until bubbles produce and the size doubles. Then, add some custard sauce and peanut butter into it and mix them completely. After that put the mixture into the crisper and froze in the refrigerator for 2 hours, then take it out. Stir it with a spoon and put it back into the refrigerator for another hour. Then, you can enjoy the delicious peanut butter ice cream.
Features of peanut butter machine: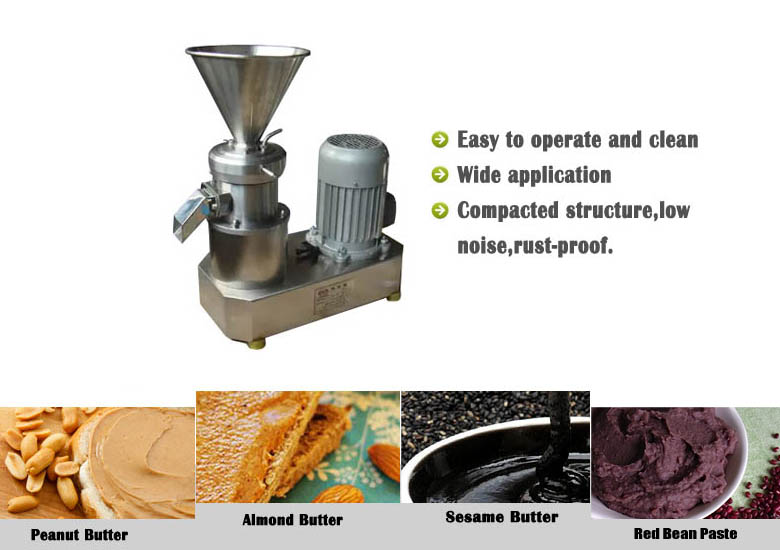 1. Easily make your own peanut butter.
2. Easy to use, dismantle and wash the machine.
3. Compact size, perfect for your kitchen tabletop.
4. With low temperature grinding to preserve nut nutrition and flavor.
5. Use patented high powered motor and equipped with auto device of protection.
6. The fineness of the texture of the nut paste can be adjusted.
7. With high grinding speed and large production.
8. It can grind: peanut, sesame, cashew nuts, apricot kernel, pine nuts, macadamia nuts, walnut, pumpkin seeds, sunflower seeds, cocoa, Miso, fillings, dried fruit, bean into nut paste.

The peanut butter making machine can be used in the supermarket, organic food store, hotel, restaurant, bakeries, breakfast stores, agricultural production store and household. Peanut butter produced by the peanut butter machine can be eaten directly or used as the bread dressing, natural salad dressing, cold dish sauce, ingredients of cuisines, Japanese style dressing and so on.