The peanut splitting machine is the special equipment for processing half grain of peanuts with the advantages of high degree of automation, high rate of half grain, low noise, no pollution, etc. The dust collector of peanut splitting machine can absorb the red skin of peanuts, thus separated peanut kernels are even with nice appearance and low material consumption. It is the ideal choice of the food processing industry.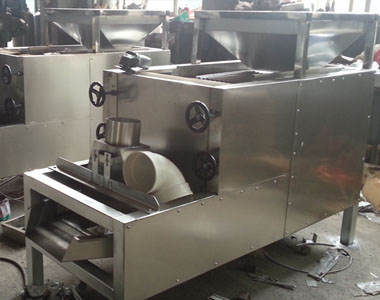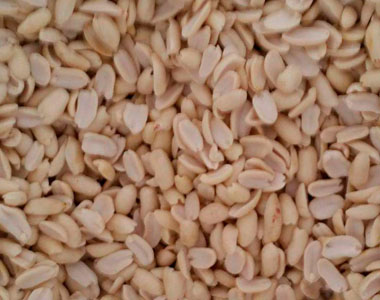 Parameters:
Power: 2.2kw
Power of fan: 1.5kw
Production: 1000kg/h
Dimensions: 1900x1150x1350
Voltage: 380v
Frequency: 50hz

The peanut splitting machine is the special equipment to peel the peanut after drying and roasting. It adopts high-tech material to peel the red coat and separate it from the peanut kernel automatically and cut the peanut kernels into two parts. The machine consists of the dust collector and vibrating screen, among which the dust collector can absorb the red coat of peanuts and the vibrating screen can separate peanut kernels. Ideal half peanut kernels can be obtained after feeding the peanut into the peanut splitting machine.
Video of peanut cutting machine working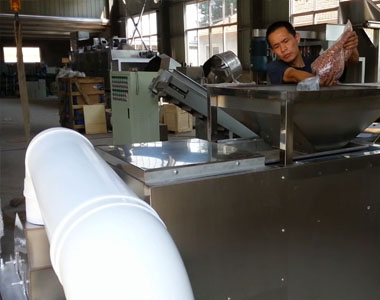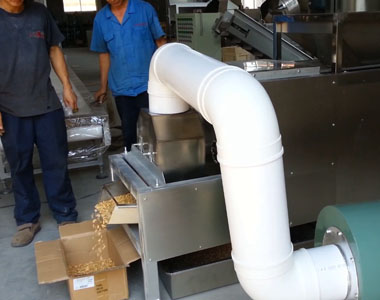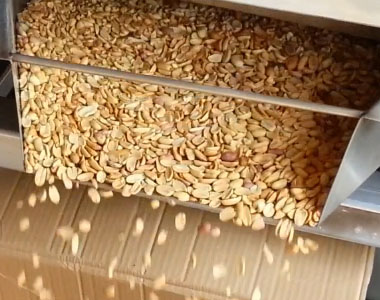 The peanut splitting machine has the features of easy operating, automatic processing, time and labor saving with low noise and high separating rate. It is widely used in the previous peeling process for peanut butter, peanut milk, peanut dew, pastry, etc. In addition, the peanut splitting machine can also be used in peanut food processing, such as cake, bread, cookie, candy, etc.