Peanut strip cutting machine is mainly used for cutting peanut or almond in to strip shape with high capacity, fast cutting speed, easy operation and advanced technology. The machine mainly consists of hopper, vibration feeder, cutter, cutting roller and other parts. The strip size of peanut kernels can be adjusted. The operation of peanut strip cutting machine is quite easy. Just put peanut kernels into the machine, then they could be cut into strips automatically.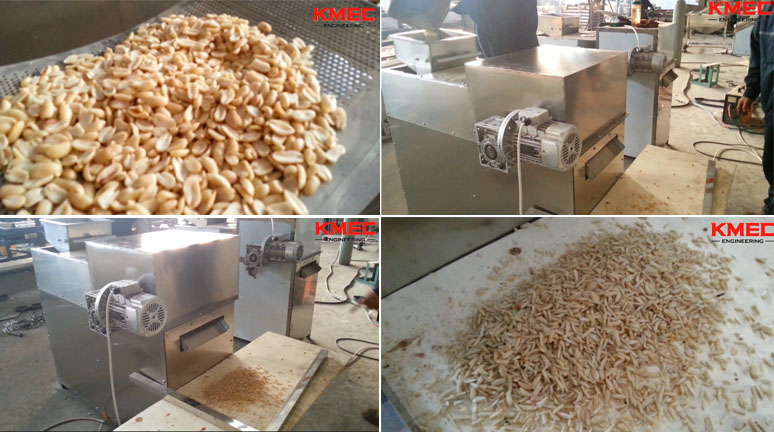 Advantages of peanut strip cutting machine:
1. Full stainless steel material, hygiene and healthy.
2. High capacity, fast cutting speed and easy operation.
3. Mainly used for strip cutting of peanut kernels into two parts or many parts. The thickness of the cutting can be adjusted according to requirements of customers.
4. It can not only used for cutting peanut and almond, cashew nuts, walnuts and other nuts can also be processed with the peanut strip cutting machine by changing the cutter.
5. The peanut strip cutting machine is widely used in the production of sauce, cookie, biscuit, bread, cake, pasta, ice cream, etc.

KMEC is the earliest manufactures to develop, design and produce the peanut machine equipment in China with many years production experience, first class production equipment and standard finished products. Welcome to consult and purchase our products.