The chestnut roaster machine is rotary stirring stainless steel bowl frying machine, which can be used to roast chestnut, peanut, walnut, pine nuts, almond etc nuts or seeds. This machine has constant temperature device, with lighting function, smoke evacuation and energy-saving design. And use 220V, infrared heating lamp, enhance the chestnuts display effect and temperature control function. When using machine, start machine and set up frying time and temperature, machine will roast products well.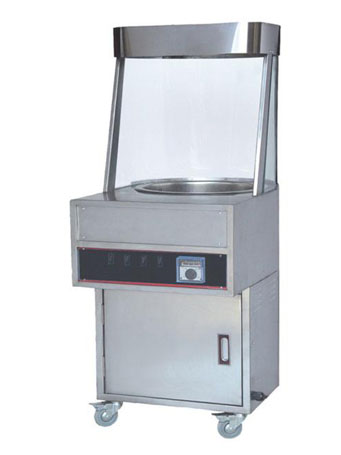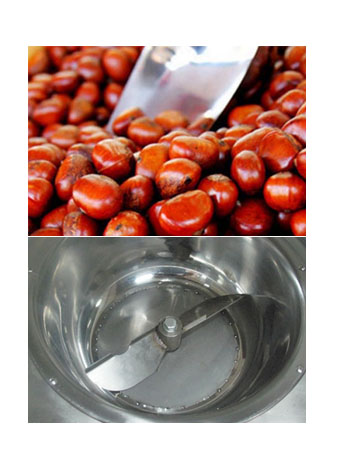 Vertical single-head electric chestnut roaster machine
Dimensions: 490 * 680 * 1330 MM
Voltage: 220V
Power: 3KW
Features of chestnut roasting machine:
1. Widely used, suitable for processing all kinds of dried fruit and nuts.
2. Arc structure, beautiful shape,with casters, easy to move.
3. High-strength heat-resistant glass, transparent, strong, durable, has a good display of results.
4. Large capacity pots, each can be fried 20L / cylinder.
5. Soot emissions with fan, clean the surrounding air, are eco-friendly.