Almond shelling machine is mainly used for shelling all kinds of nuts with hard shells, such as almond, hazelnut, pistachio and camellia fruit with high efficiency, large output and high degree of automation. It is a professional device for shelling almonds and other nuts.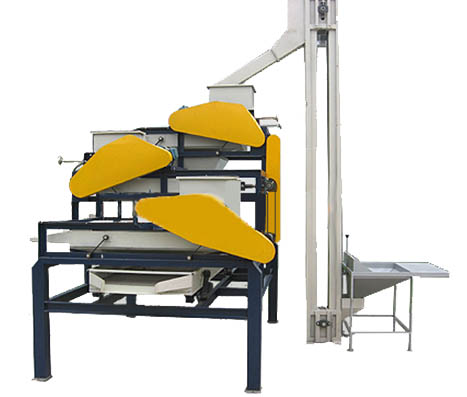 The three-stage almond shelling machine is composed of a hoist and three-stage shelling and processing parts. Almonds of different sizes can be processed at the same time without grading by adjusting the clearance of processing rollers of different stages. Almond broken rate is lower. The almond shelling machine is the ideal processing equipment for almond, peach kernel and other nuts.
The specification of almond shelling machine
Power: 0.75KW for the hoist, 5.25KW for the main engine
Capacity: 800-1000kg
Size of host machine: 3000 x 2200 x 2600
Shelling rate: 98%
Broken rate: 5%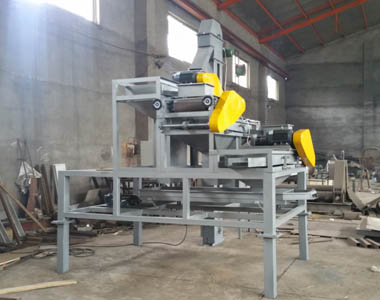 Advantages of almond shelling machine
1. The almond shelling machine can be used in food processing industry or pretreatment of oil extraction plants.
2. Almond, hazelnut, pistachio, camellia fruit and other nuts with hard shells can be shelled with the almond shelling machine with three stages at the same time.
3. Simple structure, easy operation, stable performance, safe, durable and good quality.
4. High shelling rate of 98% and low broken rate of 5%.
5. The almond shelling machine is the most advanced equipment to process almond and other nuts.