On February 8th, our customer Seraphin Ludovic MPILI from Congo ordered the peanut butter processing line from our company, including model BK-70 peanut shelling machine, KL-05 peanut roasting machine, model 70 peanut butter machine and model 304 filling machine.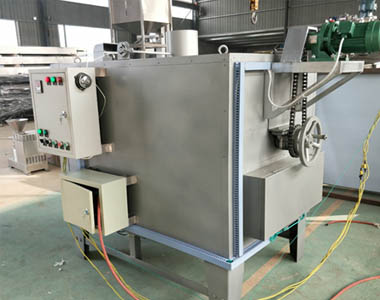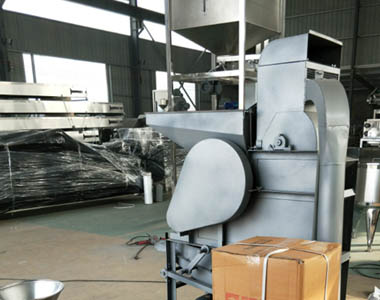 As the main product of our company, the peanut butter processing line has the advantages of high mechanization, good reliability and no pollution. Peanut shelling machine is used for continuous processing and shelling of peanuts with the features of high degree of automation, low energy consumption and good shelling effect. After shelling by the peanut shelling machine, peanuts are roasted by the peanut roasting machine. The peanut roasting machine produced by our company can be used for roasting granular nuts like peanuts, groundnuts, chestnuts, walnuts, almond, broad beans, soybean, etc. It has high degree of automation, low noise and no pollution. Then, roasted peanuts are ground in the peanut butter machine. We provide different types of peanut butter machine with high working efficiency and small size. It can be used for making peanut butter, almond butter, peppery butter, sesame paste and so on.

Peanut butter processing line produced by our company has been exported to many countries around the world and gained good reputation among customers in this field. If you are interested in our peanut shelling machine, peanut roasting machine, peanut butter machine, filling machine and other peanut processing equipment, please feel free to contact us.