Peanut shelling machine is used to remove peanut outside hard shell from peanut seeds.
Comparing with other peanut shelling machines, our BK-70 machine is low rate of peanut crushing, separating clean, little impurity. This kind of machine include rasp bar, stake, intaglio, fan, gravity separator and second bucket etc. It is easy operation, work stable, guarantee safety and simple compact structure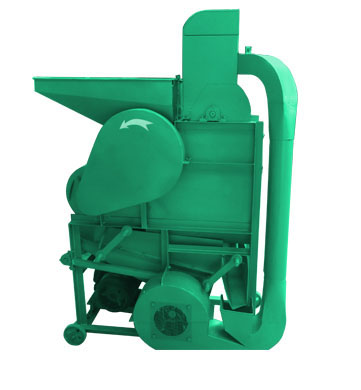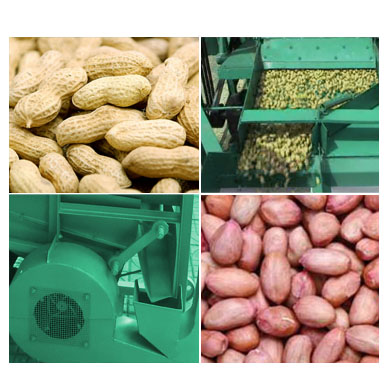 Parameter of peanut shelling machine Model: BK-70
Voltage: 380V
Frequency: 50HZ
Power: 3kw
Capacity: 500-700kg/h
Dimension: 1450×800×1850mm
Loss peanut: < 0.5
Shelling Ratio: ≥98%
Crushing Ratio: ≤4%
Advantages of Peanut Shelling Machine
1,Low broken rate, sorting and clean, good color, less impurities.
2,Large capacity of 500-700kg/h.
3,It can match with othe peanut processing machines.
4,With high efficiency of 98% shelling rate
When using the peanut shelling machine, the following two points should be noticed:
1. When in the use of peanut shelling machine, if all the discharging gates are open, but peanuts still can not be discharged, you can adjust the connecting rod screw to the long direction, then peanuts can be smoothly discharged.
2. If too many peanut kernels are found in the shells when using peanut shelling machine, you should reduce the air inlet of the fan. If there are too much shells in the feed inlet, you need to increase the air inlet of the fan appropriately.