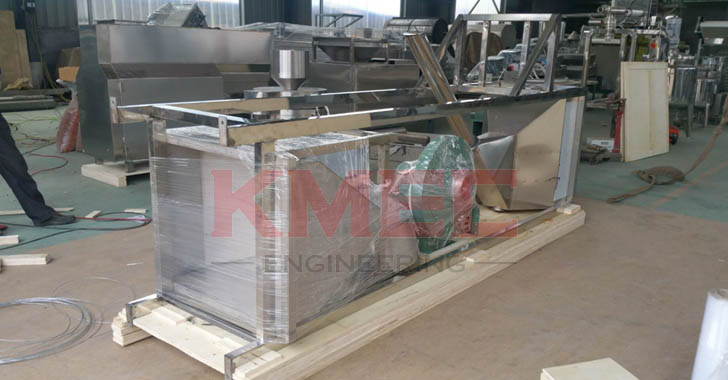 The client from Myanmar purchased sesame cleaning machine of 1T/H, hoister, sesame drying machine and sesame peeling machine of 1T/H from our company on April 16, 2017.
Sesame cleaning machine produced by our company makes use of the light specific gravity of sesame to remove the sand and other impurities through washing the sesame seeds. The sesame cleaning machine is made of stainless steel with the advantages of good cleaning effect and automatic dehydration after washing.
The air hoist, supporting equipment of sesame cleaning machine, has the advantages of low noise, no broken and less space occupation. In the process of hoisting, some small pieces of leaves could be removed by the airflow.
The water produced in the sesame cleaning machine could be removed by the drying machine under the centrifugal force of rotary cone, which saves the production time, reduces the moisture content of sesame seeds and saves the subsequent roasting cost.
We undertake businesses including model selection, design and configuration planning of all kinds of food processing equipment with stable performance, excellent quality, reasonable structure, sincere cooperation and excellent services throughout the whole country. Warmly welcome customers at home and abroad come to inquire, negotiate and order!