Our customer from Malaysia purchased GT-4 peanut peeling machine on May 30, 2016 from our company. After running the peanut peeling machine, the customer expressed his satisfaction about our peanut peeling machine as well as the service we offered. He said that the peanut peeling machine can meet his production requirement and he would like to order more machines from our company after enlarging the scale of his company and hope to have more cooperation with us in the future.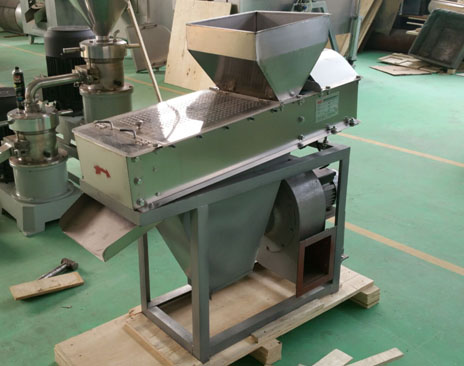 Peanut peeling machine is the ideal equipment for removal of peanut red skin and almond skin. The product after processing with the peanut peeling machine can be used for process fried peanuts, peanut milk (milk), almond peanut protein powder, almond juice. Therefore, the peanut peeling machine is widely used in the previous peeling process of fried peanuts, spiced peanuts, eight-treasure congee, pickled peanuts, etc.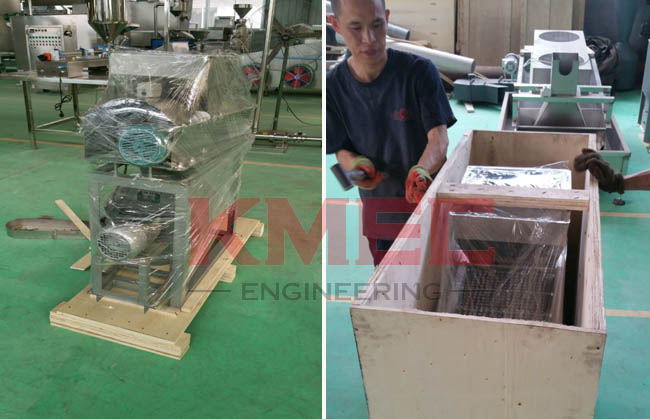 The surface of the kernel will not be hurt and the protein will not be destroyed after peeling with peanut peeling machine. The red coat can separate with the kernel automatically while the machine is peeling and the machine is really high-efficient and easy to operate. Peanut peeling machine produced by our company has the features of reasonable design and compact construction, high peeling rate, high whole kernel rate, non-pollution, low power consumption and peeling and shin separation at the simultaneously.
KMEC is the professional manufacturer in developing and designing of peanut machine in China with years of production experience. Peanut peeling machine, peanut roasting machine, peanut butter machine and other peanut machinery produced by our company have assured quality and high working efficiency. Welcome customers all over the world to consult and purchase our products.